Welcome to Allstarshop.com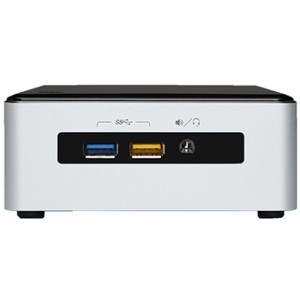 Our Price:
$391.75
A revolution in ultra-compact device design, the Intel NUC NUC5i5RYH packs more features into 4 inches square. The NUC5i5RYH is equipped with the 5th generation Intel Core i5-5250U processor with Intel Turbo Boost Technology 2.02 which gives you extra GHz on demand to let you maximize performance on processor-intensive tasks like media editing. The system has room for either a 2.5" HDD so you can store full length movies or an M.2 SSD so you can transfer data at lightning speeds.
more info
Surveillance
Keep your Home or Business Safe! Allstarshop.com offers a comprehensive range of surveillance products. Network Video Recorders, security cameras and NVR kits from Q-see, D-Link, Axis and lots more, all at competitive prices. With the help of mobile apps, you can quickly and easily remote viewing your camera feed from anywhere.