Welcome to Allstarshop.com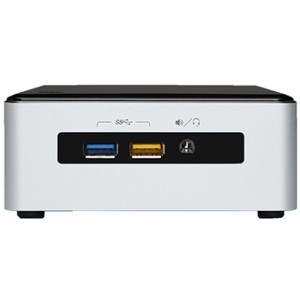 Our Price:
$296.95
The 4-inch square Intel NUC NUC5i3RYH takes the powerful capabilities of a desktop system and packages it into a computer that fits in the palm of your hand. This fully scalable system comes with the latest 5th generation Intel Core i3 processor and integrated Intel HD Graphics with 4K display support. Whether you want a digital jukebox, home hub, or light gaming PC, the Intel NUC NUC5i3RYH gives you the power to play, create, entertain, and inspire.
more info
Surveillance
Keep your Home or Business Safe! Allstarshop.com offers a comprehensive range of surveillance products. Network Video Recorders, security cameras and NVR kits from Q-see, D-Link, Axis and lots more, all at competitive prices. With the help of mobile apps, you can quickly and easily remote viewing your camera feed from anywhere.